Shenandoah Episode Guide
---
1) "The Onslaught," 13 Sept 1965, Premiere. A stranger is shot and left to die on the prairie. When he is found and brought to the nearest town by two bounty hunters in the hopes of a reward, the doctor who treats him discovers the man has no memory and gives him the name "Shenandoah," which means "land of silence." Nursed back to health with the help of a saloon girl, he is forced into a gunfight and kills the one person who could have told him who he is. GS: Beverly Garland, Noah Keene, Richard Devon, Robert Foulk, Steve Gravers. D: Paul Wendkos. Written by: Norman Katkov from a story by E. Jack Neuman.
2) "Survival," 20 Sept 1965. Shenandoah buys a horse from a woman in a remote cabin, but when he rides into the nearest town he finds himself accused of her murder. He must defy a lynch mob to force a showdown and prove his innocence. GS: Jeanne Cooper, John Davis Chandler, Dennis Patrick, John Anderson, Adam Williams. D: Boris Sagal. Written & produced by: E. Jack Nueman.
3) "The Fort," 27 Sept 1965. An army post sergeant answers Shenandoah's ad offering a reward for anyone who recognizes his picture. When he arrives at the fort however, Shenandoah finds the sergeant condemned to a firing squad and himself arrested as an accomplice and sentenced to a firing squad by an unbalanced Army major. GS: Edwin Binns, Warren Oates, Milton Selzer. D: Don McDougall. Written by: Sam Ross.
4) "The Caller," 11 Oct 1965. Shenandoah is arrested for murder and the only witness is the victim's young daughter who has been shocked speechless by the crime. Not only can the child clear Shenandoah, she might also be able to provide him with a clue to his identity. GS: Cloris Leachman, David Sheiner, Kent Smith, Katie Sweet. D: David Alexander. Written by: Dan Mainwaring.
5) "The Debt," 18 Oct 1965. Shenandoah is attacked by a man who claims that Shenandoah was a Union officer who killed his brother during the war. The sheriff throws the boy in jail for him to cool off, but the boy's father hires a gunman to kill Shenandoah. GS: Charles McGraw, Paul Carr, Whit Bissell, Dean Stanton, Gregg Palmer, Ken Mayer, Joe Perry. D: John English. Written by: Jack Turley.
6) "Obion –1866," 25 Oct 1965. At a railroad station, a salesman flees in terror after seeing Shenandoah arrive. When Shenandoah finally tracks him down, the man confesses that he is the former sheriff of the town of Obion and through cowardice allowed a friend of Shenandoah's to be killed. Shenandoah journeys to Obion, only to find it now a ghost town. GS: Claude Akins, James Griffith, Robert G. Anderson, Ken Lynch. D: Harry Harris. Written by: Robert C. Dennis.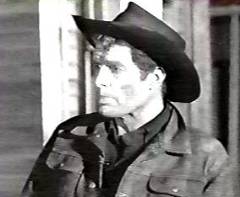 7) "The Verdict," 1 Nov 1965. A thief kills the town marshal in an attempt to escape after a robbery. However, Shenandoah shoots him down and then protects him from a lynch mob. GS: Edward Asner, Bruce Dern, Harry Townes, Bill Zuckert, Richard Carlyle, Tom Greenway, James Gavin, Bing Russell, Robert S. Carson. D: Thomas Carr. Written by: Dan Ullman. (Wanted)

8) "Town on Fire," 8 Nov 1965. An ex-convict has promised to kill the founder of Wade City and burn down the town. The only two men who are willing to stop him are Shenandoah and a broken down doctor, who must protect the Wades' daughter who was critically injured in the first assault. GS: Elinor Donahue, Don Megowan, Henry Jones, Simon Scott, Warren Kemmerling. D: Nathan Juran. Written by: Robert Hamner.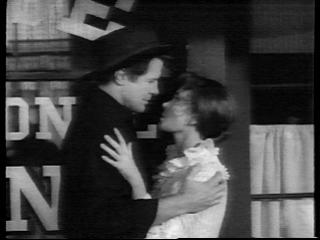 9) "Incident at Dry Creek," 15 Nov 1965. Shenandoah becomes a deputy in a gold strike town, where several of his predecessors have already been killed. While making his rounds one night, Shenandoah fires at a prowler and appears to have shot an unarmed youth. GS: Leif Erickson, Michael Burns, Nina Shipman, Kelly Thordsen. D: Joseph H. Lewis. Written by: Antony Ellis.
10) "The Locket," 22 Nov 1965. Shenandoah is searching for a fugitive who may have a clue to his identity, but he must find him before a bounty hunter who plans to shoot the wanted man on sight. GS: Martin Landau, Trevor Bardette, Mort Mills, Chris Alcaide. D: Harry Harris. Written by: Samuel A. Peeples.
11) "The Reward," 29 Nov 1965. After someone takes a shot at him, Shenandoah learns there is a price on his head of $500, dead or alive. He soon learns that the local beauty's former beau doesn't like competition. GS: Kevin Hagen, Karen Steele, Lloyd Bochner, Hank Patterson, Walter Sande, Kate Murtagh, Lyle Sudrow. D: Nathan Juran. Written by: Robert C. Dennis.
12) "Special Talent for Killing," 6 Dec 1965. In a nearly deserted mining town, Shenandoah gets a decidedly hostile reception. GS: Madlyn Rhue, George Kennedy, James Frawley, Willard Sage. D: Harry Harris. Written by: Robert Hamner.
13) "The Siege," 13 Dec 1965. An angry hotel owner accuses Shenandoah of once skipping out on a large hotel bill. Shenandoah agrees to pay the man, if he will return his belongings. In the bedroll, Shenandoah finds a letter from a woman he believes is his wife. GS: Charles Aidman, Malcolm Atterbury, Hal Baylor, George Mitchell, Charles Briggs, Joyce VanPatten, Harlan Warde, Brondan Dillon, Lorette Strome. D: Jud Taylor. Written by: Robert C. Dennis.
14) "The Bell," 20 Dec 1965. Shenandoah helps a Spanish priest transport a huge bell across the desert to his village. Two gunmen try to steal the bell believing it to be made from Aztec gold. GS: Nehemiah Persoff, Arthur Batanides, Robert Sorrells, Jim Boles, Meg Wyllie. D: David Alexander. Written by: Terence & Joan Maples. (Wanted)
15) "The Young Outlaw," 27 Dec 1965. A teenager, determined to join up with an outlaw gang, attempts to rob Shenandoah. The outlaw's apparent cowardice when confronted with his death turns the youth around. GS: John Dehner, Bob Random, John Milford, Myron Healey. D: Don McDougall. Written by: Frank Gruber.
16) "The Accused," 3 Jan 1966. A local marshal informs Shenandoah and his drovers that their pay hasn't arrived, and he will hold Shenandoah responsible for any trouble. GS: Albert Salmi, Fay Spain, Gregory Walcott, Ed Peck, Bart Burns, Russell Collins, Rick Sorensen, Barry Brooks, Russ Whiteman. D: Byron Paul. Written by: Herman Groves & Joseph Calvelli from a story by Herman Groves. (Wanted)

17) "Run, Killer, Run," 10 Jan 1966. While working for a riverboat in Galveston, Shenandoah becomes the target of a hired killer. GS: Sally Kellerman, Leonard Nimoy, Sandy Kenyon, Roy Barcroft, James Seay, Charles Horvath. D: Nathan Juran. Written by: Paul Savage.
18) "Rope's End," 17 Jan 1966. While waiting at a stagecoach station for a judge who may have a clue to his identity, Shenandoah encounters two gunmen also waiting for the judge, but to kill him. GS: Michael Ansara, Susan Oliver, L. Q. Jones, Russell Thorson, Vic Perrin, Fred Lerner, Jon Locke. D: Virgil Vogel. Written by: Dan Ullman.
19) "The Lost Diablo," 24 Jan 1966. A key to a safe deposit box leads Shenandoah to a town, a treasure map, and a former partner who once tried to kill him. In spite of that, they form a partnership to find the long lost treasure. GS: Robert Loggia, James Gregory, Than Wyenn, Susan Bay. D: Jerry Hopper. Written by: Samuel A. Peeples.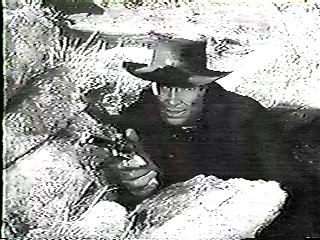 20) "A Long Way Home," 31 Jan 1966. A fleeing bank robber recognizes and tries to kill Shenandoah, even though it may mean he will be captured. Realizing the man may know his identity, Shenandoah joins the posse in pursuit of the outlaw. GS: Geraldine Brooks, Lyle Bettger, Ron Hayes, William Quinn, John D. Reilly, Quentin Sondergaard. D: Lewis Allen. Written by: Robert Hamner.

21) "End of a Legend," 7 Feb 1966. A sheriff tries to stop Shenandoah from finding an aging gunfighter who he doesn't want to be bothered by young gunslingers out to make a reputation for themselves. But Shenandoah has learned that his path has crossed this man before: when Shenandoah was forced to kill the man's younger brother. GS: Gail Kobe, Karl Swenson, J. D. Cannon, Alfred Shelley, John Damler, Lucille Curtis. D: Jud Taylor. Written by: Robert Hamner.

22) "Run and Hide," 14 Feb 1966. Shenandoah tries to find the killer of a man's son before a bloodthirsty posse does. GS: Andrew Duggan, Lynn Loring, Frank Marth, Lane Bradford, Berkeley Harris. D: Tom Gries. Written by: Robert C. Dennis.

23) "The Riley Brand," 21 Feb 1966. A faded brand on his saddle leads Shenandoah to the Riley ranch. The wealthy ranch owner is convinced that Shenandoah is her long-lost brother who was captured in an Indian raid many years before. However, her foreman decides Shenandoah must die so that he can take over the ranch. GS: Joanna Pettet, Warren Stevens, DeForest Kelley. D: Jud Taylor. Written by: Charles Hoffman.

24) "Muted Fifes, Muffled Drums," 28 Feb 1966. An old army photograph identifies Shenandoah as a man who deserted his troops during an Indian attack. GS: Norman Fell, Anne Helm, Michael Witney, John Cliff, Larry Thor, Gregg Morton. D: Judd Taylor. Written by: Robert Hamner.

25) "Plunder," 7 Mar 1966. Shenandoah attempts to find an ex-convict who may have a clue to his past, but the man is also being sought by his former partners in crime and the law. GS: Pat Hingle, Paul Fix, Jan Shepard, Mark Allen. D: Joseph Lewis. Written by: Dan Ullman.

26) "Marlee," 14 Mar 1966. Shenandoah hopes that a woman in an old photograph might be able to identify him, but she lives in seclusion, protected by her husband, the town sheriff. GS: John Ireland, Nina Foch, Rikki Stevens, James Griffith. D: Jud Taylor. Written by: Adrian Spies.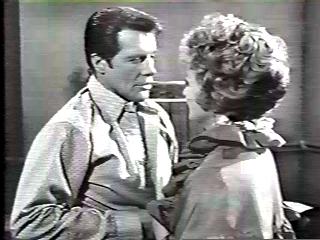 27) "The Death of Matthew Eldridge," 21 Mar 1966. When Shenandoah rides into the small town of Elridgeville, LA, he finds himself confronted with a four-year-old murder charge for killing the town's founder, Matthew Eldridge. GS: Douglas V. Fowley, Louise Latham, Woodrow Parfrey, Gregory Walcott, Byron Morrow. D: Joseph Lewis. Written by: Paul Savage (Wanted)

28) "Aces and Kings," 28 Mar 1966. When a saloon girl shows great interest in Shenandoah's ring, her cardsharp boyfriend attempts to get it for her. GS: Antoinette Bower, Steve Brodie, Bert Freed, Strother Martin. D: Jud Taylor. Written by: Robert Hamner.

29) "The Imposter," 4 Apr 1966. Shenandoah learns that he may be the disinherited son of a wealthy cattleman who is now dying. The man's daughter, knowing that Shenandoah is not the missing son, pleads with him to stay until her father regains his health. In the meantime, the real son arrives and believes Shenandoah is trying to steal his inheritance. GS: Jay C. Flippen, Fred Beir, Juliet Mills, Ernest Sarracino, Robert Cornthwaite, John Lormer, Sara Tast. D: Nathan Juran. Written by: Dan Ullman. (Wanted)

30) "An Unfamiliar Tune," 11 Apr 1966. An aging husband suspects that Shenandoah is his young wife's former boyfriend. The young wife seems to recognize the tune Shenandoah is whistling. GS: Diana Hyland, Harold J. Stone, Herb Vigran, Tom O'Leary, Brian Nash, Read Morgan, Tim Herbert. D: Tom Gries. Written by: Theodore Apstein & Tony Barrett.

31) "The Clown," 18 Apr 1966. A circus clown stops his performance and flees when he spots Shenandoah in the audience. GS: Frank Gorshin, Arthur O'Connell, Paul Birch, Amber Flower, Chester Hayes. D: Nathan Juran. Written by: Ed Adamson.

32) "Requiem for the Second," 2 May 1966. Shenandoah and a bounty hunter track down a former Army officer accused of desertion. GS: Martin Milner, Ross Elliot, John Cliff, Maurine Dawson. D: Murray Golden. Written by: Robert Hamner.

33) "Care of General Delivery," 9 May 1966. Shenandoah is trying to find a writer, whose forwarding address is a small town in Texas. The postmistress claims never to have heard of the man, although Shenandoah has traced a monthly check that is delivered to the man to this town, care of "General Delivery." This episode also "reunited" Robert Horton and John McIntire. GS: Jeanette Nolan, John McIntire, Charles Seel, James Doohan, Ann Loos, George Selk. D: Nathan Juran. Written by: Ed Adamson.

34) "Macauley's Cure," 16 May 1966. A doctor known for his work with the human mind agrees to try to help Shenandoah, but the town sheriff warns the doctor not to take the case. GS: Gary Merrill, Eduard Franz, Virginia Christine, Richard Cutting. D: Murray Golden. Written by: Robert Hamner & Ed Adamson.
---